What to Do in New York City
Learn NYC secrets through our staple locations to explore
Welcome to the city where the lights are always bright and the show never stops. Times Square and NYC's Broadway Theater District welcome you with a diverse and exciting array of things to do. Roam our neighborhood to discover an astounding array of hip restaurants, chic shops, timeless attractions and live entertainment. Learn NYC secrets on a behind-the-scenes tour and unwind at Central Park. Nederlander Theater is right next door, where you can see shows like Pretty Woman. Snap a selfie with friends at the top of the Empire State Building or attend a sold-out concert at Madison Square Garden. Discover art, museums, cultural sights and show-stopping entertainment – all within moments of our Times Square location.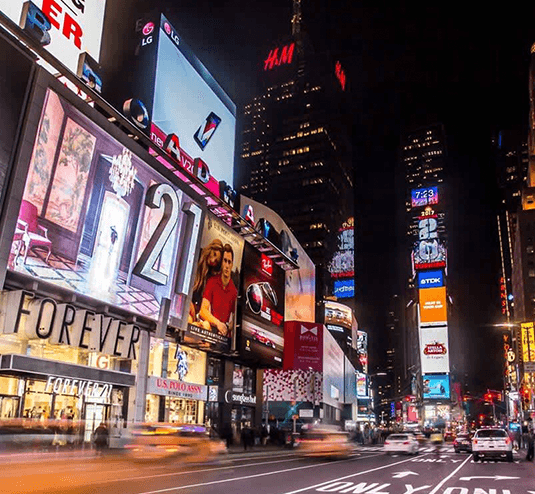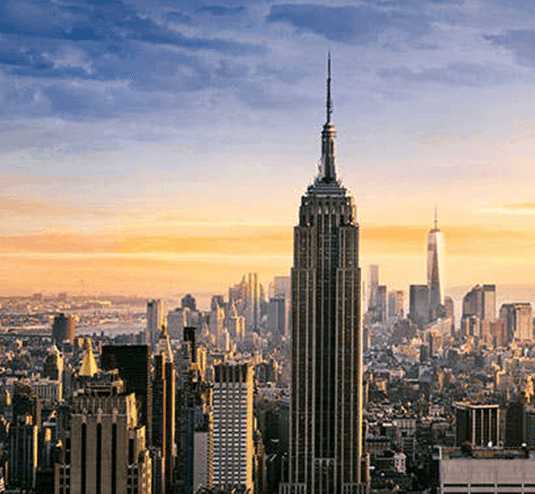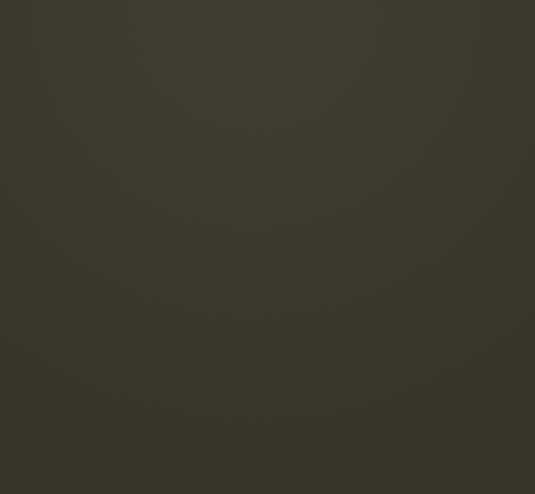 A Front Row Seat to Things to Do in Times Square & Beyond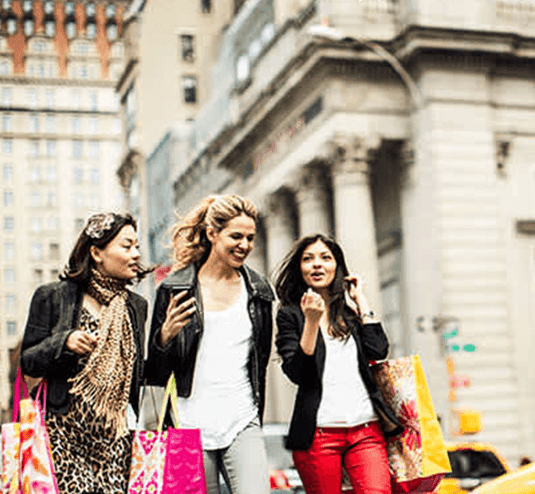 When planning your stay in NYC, our staff will be happy to recommend things to do and assist with arrangements.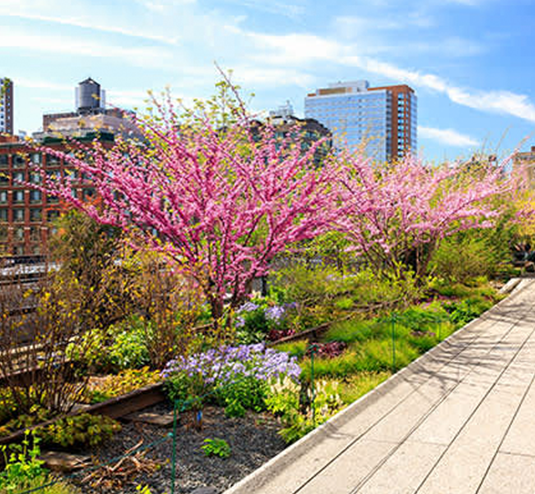 Shopping
Indulge in first-class shopping excitement for every budget and find the perfect souvenir. Shop at over-the-top department stores, funky vintage boutiques, posh designer houses, cool record shops and artisan markets with hipster appeal.

Plunge into the white-hot shopping scene in NYC's Fashion District, considered by many to be the shopping capital of the world. Browse for rare finds at some of the world's best-known department stores, open-air markets, vintage shops, famous specialty stores and designer boutiques. Feel the thrill of the hunt and find just what you're looking for in your search. Out-of-print books and rare 60s records, high-end makeup and killer heels, kitschy home decor and handmade furniture are just some of the amazing items you'll discover here. Plus, you could buy farmstead cheese and gourmet caviar, antiques, artwork, toys and even M&Ms. Take home that perfect souvenir that suits you to a tee - or a suitcase full of NYC tees for everyone you know.

Arts & Culture
Ponder brilliant paintings and ancient treasures. Listen to ghost stories from Broadway insiders. See the real space shuttle and fake wax celebrities. Take a tour of an immigrant community. Get beneath the skin of NYC's unique culture.

Connect with the art, the people, the history and the stories that make New York City unlike anywhere else in the world. Go deeper on guided tours that take you inside special worlds, from historic Broadway theaters to immigrant apartments on the Lower East Side. Explore mind-blowing creations by artistic geniuses at the Museum of Modern Art and The Met, New York's celebrated temples of ancient to contemporary art. Enjoy a starry-eyed tour of the space shuttle enterprise and see celebrity superstars recreated in wax. Broaden your horizons at attractions that expand the mind, awaken the senses and delight the spirit.